Weekday Private Morning & Afternoon Parties $325
75 Guest Limit
Monday-Friday morning or afternoon
2-½ hour private party with private party room to enjoy food and cake with exclusive use of play area
Book Now
Weeknight Private Party $375
75 Guest Limit
Monday-Thursday Evenings
2-½ hour private party with private party room to enjoy food and cake with exclusive use of play area
Book Now
Friday Night Private Party $425
75 Guest Limit
Friday Evenings
2 ½ hour private party with private party room to enjoy food and cake with exclusive use of play area
Book now
Saturday Private Party $495
75 Guest Limit
Saturday Morning, Afternoon, and Evenings
2 ½ hour private party with private party room to enjoy food and cake with exclusive use of play area
Book now
Sunday Private Party $495
75 Guest Limit
Sunday Afernoons and Evenings
2 ½ hour private party with private party room to enjoy food and cake with exclusive use of play area
Book now
All Day Rental $1500 (10 Hours)
75 Guest Limit
9:00am to 09:00pm
All day private party with private party room to enjoy food and cake with exclusive use of play area
Book now
Holiday Private Party $525
75 Guest Limit
Nationally Recognized Holidays
2 ½ hour private party with private party room to enjoy food and cake with exclusive use of play area
Book now
All Parties Include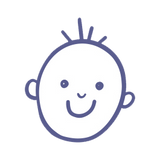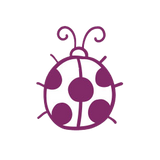 Party Add Ons
Cotton Candy Machine $55.00
$55.00
Cotton candy machine will be operated by your party host. We provide the bags for the cotton candy. Often times people use the bags of cotton candy in lieu of grab bags for their guests but not required.
Nacho Machine w/1 Bag of Cheese, Chips and Jalepenos $55.00
$55.00
Self-serve nacho machine to make cheese nachos during your party. Includes chips, cheese, and jalapenos for 30-40 servings. Also includes serving trays for nachos to be put on. Additional bag of cheese and chips may be purchased for $15.00. The nacho machine will be placed on your food table.
Coffee Pot & Supplies $15.00
Hot fresh coffee with all the accessories ready for you and your guests. We will supply everything you will need.
Favor Grab Bags - $10 + options
Favor Grab Bag for Guest $10.00 per bag
-Package – Small (10 children) $60.00
-Package – Medium (20 children) $120.00
-Package – Large (30 children) $180.00
The Mega Party Add On Package $120.00
-Popcorn
Cotton Candy Machine
-40 Water Bottles
-20 Capri Suns
The Extreme Party Add On Package $225.00
-4x Large Single Topping Pizzas
-Popcorn Machine
-Cotton Candy Machine
-Nacho Machine w/ 1 Bag-cheese, Chips, and Jalapenos
-40 Water Bottles
-20 Capri Sun
The Ultimate Party Add on Package $350.00
-5x Large Single Topping Pizzas
-Popcorn Machine
-Cotton Candy Machine
-Nacho Machine w/ 1 Bag-cheese, Chips, and Jalapenos
-Coffee Pot & Supplies
-40 Water Bottles
-20 Capri Sun
+ Grab Bags for up to 20 Children
Additional 30 Minutes to Party $85.00
Additional 60 Minutes to Party $135.00